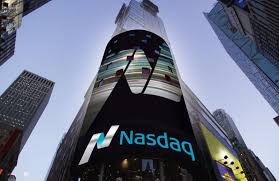 This post was just published on ZYX Global Multi Asset Allocation Alert.
QLD is long from an average price of $59. As of this writing it is trading at $104.03.  This is a prime example of having patiently waited to buy at the right price and now selling it into strength at nice gains.  The exit zone is $103.48 to $105.73.
If you want to keep it simple, you may consider exiting right here.  On the other hand if you want to squeeze in potentially more juice, then scale out but put a stop right under the low band of the exit zone.
A Special Note To Help You
Please read note 7 on  Getting A Running Start Guide.  It is being reproduced here for your convenience.
Avoid the most common mistake — understand the true nature of the markets. Making money in the markets is quite different from most other endeavors in life. If you decide you want to go to Starbucks to get a cup of coffee right now, it is perfectly fine to do so. To the contrary when the timing is not right, if you decide that you want to buy a certain stock now or put a certain sum in markets now irrespective of the risks, you will most likely lose money  over the long-term. Markets are not your slaves; to be successful you must not enter positions at your will or desire, but  only when the markets give you the opportunities. There are times when there are not many opportunities and there are times when opportunities are abundant.  To be successful, you have to be patient and disciplined.
Trades posted on The Arora Report Market Blog have produced unrivalled performance since 2007.  Please click here and scroll down to see the table of all trades.  These trades have been scrutinized in real-time by thousands of subscribers across the globe.  This provides easy verification of performance for newcomers to this site.  Only those trades are included in the performance where the entry post was made available to subscribers to The Arora Report Market Blog.  When the entry post is made available only to the paying subscribers and not posted in real-time on The Arora Report Market Blog, the resulting performance of the trade is not credited in the performance table.  There are very nice gains on this trade but since the entry trade was not posted here in real-time, handsome profits on this trade will not be added to the performance of The Arora Report Market Blog shown on the table.
You are receiving less than 2% of the content from our paid services …TO RECEIVE REMAINING 98%, TAKE A FREE TRIAL TO PAID SERVICES.
Please click here to take advantage of a FREE  30 day trial.
Check out our enviable performance in both bull and bear markets.
FREE: SUBSCRIBE TO 'GENERATE WEALTH' NEWSLETTER