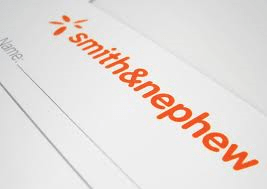 This post was just published on ZYX Buy Change Alert.
This is suitable for aggressive investors only.
After the recent buyout by ZMH of Biomet, it makes all the sense in the world for SYK and SNN to merge to stay competitive in the orthopedics business.  There was a report this morning that SYK is preparing a bid for SNN.  The report has since been refuted. 
Any bid will likely be around $100.  Consider slowly accumulating SNN in the zone of $75 to $82.50 for a maximum of 40% of the full core position size.  The stock is at $81.40 as of this writing.  This is suitable only for those who can withstand holding this without a stop, potentially for a very long time.  Those more risk averse may consider waiting patiently to buy no more than 20% on a dip below $77.32. 
The stock may rise tomorrow, if that happens the plan will be to take partial profits.
FREE: SUBSCRIBE TO 'GENERATE WEALTH' NEWSLETTER