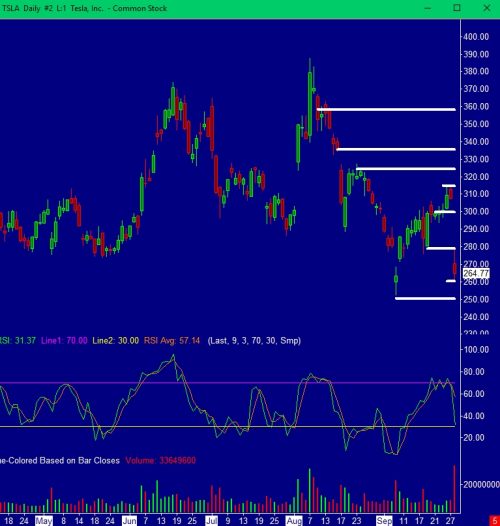 This post was just published on ZYX Buy Change Alert.
Musk has gotten away with a slap on the wrist.  He will continue to be the CEO but will step down as the Chairman.  Per a settlement with the SEC, Tesla (TSLA) will also have two new independent directors.
This is good news.  An additional good news is that preliminary reports indicate Tesla will meet its production goals. If true this will be a big positive.
The signal is to buy TSLA stock tomorrow early in the pre-market.  Obviously at this time, we cannot give you zones because no trading has taken place after the settlement.  We are making an effort to give you this post tonight so that you can be prepared.  Also this post will help those who are willing and able to trade as early as 4:00 am ET and take advantage of this signal.
The chart shows various key levels to help you make your decisions.  Expect the stock to be very volatile. For this reason, this is suitable only for aggressive investors.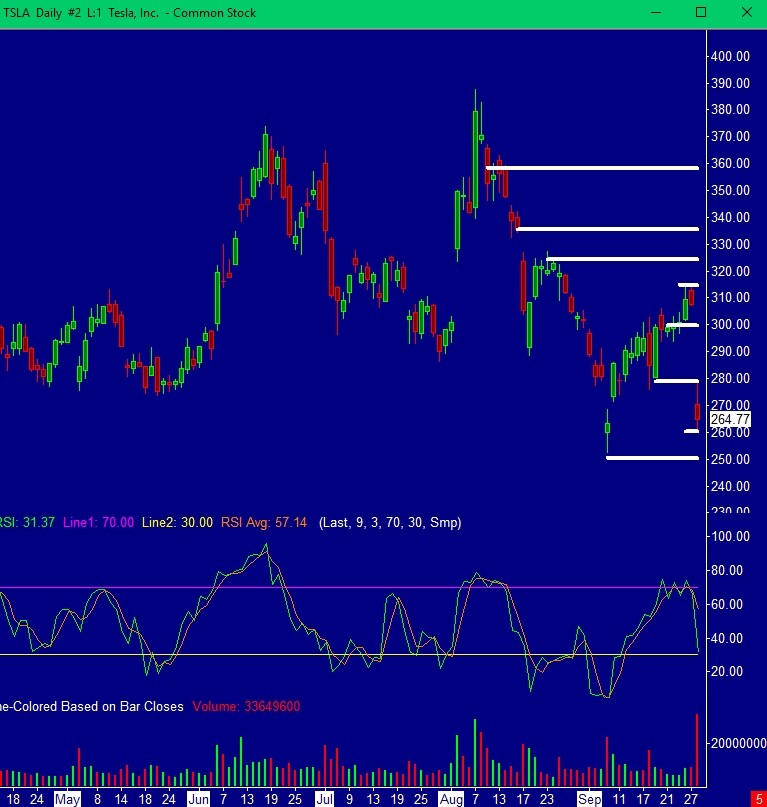 Consider accumulating in small tranches with tight stops on some of the tranches.  The quantity depends on personal preference but most subscribers should not exceed 30% of full core position size.
As appropriate, we will provide you with details on zones.  However this will not be at 4:00 am.
A knowledgeable investor would have turned $100,000 into over $1,000,000 with the help from The Arora Report. NOW YOU TOO CAN ALSO SPECTACULARLY SUCCEED AT MEETING YOUR GOALS WITH THE HELP OF THE ARORA REPORT. You are receiving less than 2% of the content from our paid services. …TO RECEIVE REMAINING 98% INCLUDING MANY ATTRACTIVE INVESTMENT OPPORTUNITIES, TAKE A FREE TRIAL TO PAID SERVICES.
Please click here to take advantage of a FREE  30 day trial.
Check out our enviable performance in both bull and bear markets.
FREE: SUBSCRIBE TO 'GENERATE WEALTH' NEWSLETTER