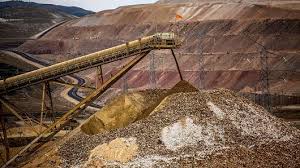 This post was just published on ZYX Buy Change Alert.
This morning we have received many questions on DUST.  DUST is a triple leveraged inverse precious metal miner ETF.  We have given trades on DUST in this service before.
As a full disclosure, there are substantial precious metal short positions in ZYX Short Sell Change Alert including ABX, CDE, HMY, SLW, SLV, and PSLV that are hedged with GDX.  There is a long-term core position in ZYX Global Multi Asset Allocation Alert using ETF GLD.
Further we provide separate CURRENT GOLD AND SILVER RATINGS, AND ALLOCATION. For those who are inclined to always have gold in their portfolio, a long allocation of 2 – 4% to precious metals from a very long-term perspective at this time is recommended.
Our medium-term rating on gold is Negative but very long-term rating is Positive.
It is important that investors invest or trade in gold while taking into account their time frame.
The following points provide the answers.
It is true that this morning our system provided a buy signal on DUST but the signal was not published in this service because the high risk involved did not meet our strict criteria.
Precious metal stocks can easily move 10- 15% a day.  DUST, being triple leveraged, can easily move 30 – 45% in a day.
The large move in DUST can be on either side, posing large risk if the call is wrong.
Ultimately precious metal stocks are driven by the price of gold. Gold is trading at $1319 as of this writing.  There is an extremely strong support zone nearby at $1295 to $1313.
If gold bounces from the support level, DUST can reverse very quickly.
It is common with DUST to gap down in a manner that stop limits do not fill causing huge losses.
The key to gold price at this time is the employment report to be released on Friday. If Non-farm Private Payroll number is greater than 250K, gold is likely to break the support zone.  On the other hand if the number is less than 150K, gold may rocket to $1400.
The employment report is released at 8:30 am ET when there is very little liquidity in DUST to get out before a huge loss.
Starting tomorrow, the rumor mill will be in full gear regarding the employment number.  DUST will move on rumors causing a lot of choppiness.
If the stock market starts going down, gold can move up causing significant losses in a long DUST position.
There is a strong correlation between DUST and dollar.  Dollar is at a heavy resistance.  If there is a reversal in dollar, it can cause heavy losses in DUST.
Take Away
The take away is that to be successful over the long term, investors need to consider both risk and reward.  Here is an example of the system issuing a buy signal this morning based on potential reward but it was not prudent to take the trade because of the high risk.
Similar reasoning often applies to NUGT.
For most investors it is best to stick to ETFs GDX and GDXJ.
A common mistake those with less experience make is to look at the charts in hind sight and use the observation to justify not taking risk into account.
You are receiving less than 2% of the content from our paid services …TO RECEIVE REMAINING 98%, TAKE A FREE TRIAL TO PAID SERVICES.
Please click here to take advantage of a FREE  30 day trial.
Check out our enviable performance in both bull and bear markets.
FREE: SUBSCRIBE TO 'GENERATE WEALTH' NEWSLETTER