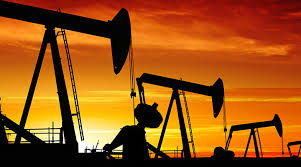 Here are the answers to your questions on EIA.
EIA stands for U. S. Energy Information Administration.  EIA collects, analyzes, and distributes energy information on a wide range of topics.  EIA is completely independent within the U. S. Department of Energy.
We often reference EIA weekly report on oil inventories that is released on Wednesday 10:30 am ET.  This is considered the most authoritative data among several sources. In addition to the weekly oil report, EIA issues many other reports.  The report referenced this morning is short-term energy outlook report.  Here are the highlights of this report.
Oil:
Consistent global oil inventory draws to begin in mid-2017
U.S. crude oil production to decline from 9.2 mln b/d in the first quarter of 2016 to an average of 8.2 mln b/d in the third quarter of 2017
Production is expected to fall most rapidly from April to September 2016, falling by an average of 150,000 b/d each month
Increases in production in late 2017 reflect productivity improvements, lower breakeven costs, and forecast oil price increases in 2017
Production forecast is average 8.7 mln b/d in 2016 and 8.3 mln b/d in 2017
Natural gas:
Natural gas inventories in March ended at 2,496 Bcf, the highest end-of-withdrawal-season level on record
Natural gas inventories were at 3,288 Bcf, as of July 29.
Record high inventories of 4,042 Bcf at the end of October 2016.
You are receiving less than 2% of the content from our paid services …TO RECEIVE REMAINING 98%, TAKE A FREE TRIAL TO PAID SERVICES.
Please click here to take advantage of a FREE  30 day trial.
Check out our enviable performance in both bull and bear markets.
FREE: SUBSCRIBE TO 'GENERATE WEALTH' NEWSLETTER