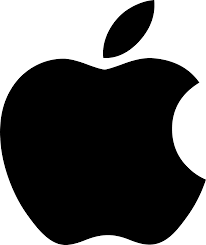 This post was just published on ZYX Buy Change Alert.
Signal(s) to enter, add, reduce, exit, hold or change.
AAPL is now trading four for one post split.  The stock is up $3.60  trading at $128.41 as of this writing.   On post split basis, the original position is now from $4.68.  For long time subscribers, AAPL is now the largest position in the Model Portfolio.
Smart Money
Of note is that so far today post split, there is no smart money buying in AAPL.  It is 100% momo crowd buying.
Three points that are especially noteworthy:
Apple CEO Tim Cook sold stock going into the split.
There is no short squeeze.  It appears that short sellers covered their positions going into the split.
There is no smart money selling as the stock keeps on rising.
The New Risk
Please read this morning's post about TikTok.  China's step to ban export of artificial intelligence shows that China does not intend to roll over and let the U. S. impact the growth of its tech companies.  So far AAPL has deftly managed its relationship  with China.  It has helped Apple in that it employees a large work force in China through its contractors.   However, depending upon how TikTok situation plays out, the risk to AAPL in China is now higher.  Of course the momo crowd is oblivious.
Valuation
Previously one of the arguments for Apple stock was its attractive valuation. Now Apple has become an expensive stock.  Expensive valuation is another risk in Apple.
Zones
The new target zone is $156 to $175.
For those following the Good Way, the Buy Now rating is 'NO'.
For those following the Best Way the new buy zone is $86 to $102.66.
What To Do Now
Those in the stock may consider continuing to hold.
Those not in the stock may consider following the parameters given above.
A knowledgeable investor would have turned $100,000 into over $1,000,000 with the help from The Arora Report. NOW YOU TOO CAN ALSO SPECTACULARLY SUCCEED AT MEETING YOUR GOALS WITH THE HELP OF THE ARORA REPORT. You are receiving less than 2% of the content from our paid services. …TO RECEIVE REMAINING 98% INCLUDING MANY ATTRACTIVE INVESTMENT OPPORTUNITIES, TAKE A FREE TRIAL TO PAID SERVICES.
Please click here to take advantage of a FREE  30 day trial.
Check out our enviable performance in both bull and bear markets.
FREE: SUBSCRIBE TO 'GENERATE WEALTH' NEWSLETTER