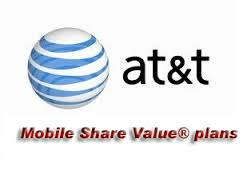 It is difficult to watch TV on a major network without seeing an AT&T advertisement for its Mobile Share Value Plans, many of which do not require a two-year contract, but require full payment for phones–generally in the range of $600-$700 for Apple and Samsung's newest top-shelf models.
To ease the burden of the large upfront payment to buy a phone, AT&T is providing financing under an installment plan called AT&T Next.   Under the Next plan; a consumer can pay $32.50 per month for 20 months to finance the phone. Subscribers to The Arora Report, a set of investment newsletters, have positions in Apple, T-Mobile, Verizon, and AT&T.
Chairman Randall Stephenson said that the company is succeeding moving customers from subsidies to simpler pricing.  In the most recent quarter, AT&T added one million new subscribers.  About 45% of postpaid subscribers are now in the family share plans.
AT&T says more than 40% of new smartphone gross additions and upgrades were on the device finance plan, compared to 15% in the fourth quarter…Read more at Forbes.
This post was just published on ZYX Short Change Alert.
What To Do Now?
Those holding AT&T may continue to hold.
Those not  holding AT&T may consider starting a very small position on a bounce.
FREE: SUBSCRIBE TO 'GENERATE WEALTH' NEWSLETTER