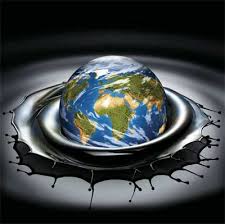 This post was just published on ZYX Buy Change Alert and ZYX Global Multi Asset Allocation Alert.
Our 30+ years of experience in markets has shown that most investors have to be prepared before hand for a certain scenario to act with conviction and large quantities  if the scenario actually materializes.
Here is the potential scenario:
Oil market does not like what happens in Doha.
There are disappointing economic numbers from India and China.
The U. S. stock market goes down.
There are a number of bankruptcies among U. S. oil and gas firms.  One prominent oil and gas company filed for bankruptcy today, another one filed for bankruptcy yesterday.  Right now investors are ignoring these developments.
Confluence of the foregoing events will provide a generational opportunity to buy oil stocks.
There is  no guarantee that this scenario will come true, however there is a decent probability of this scenario actually happening.
We will keep you informed as new conditions develop.
It will be extremely important to pick just the right mixture of the stocks or the right mixture of ETFs.  We will provide calls on individual stocks on ZYX Buy Change Alert and on ETFs on ZYX Global Multi Asset Allocation Alert at the appropriate time.
You are receiving less than 2% of the content from our paid services …TO RECEIVE REMAINING 98%, TAKE A FREE TRIAL TO PAID SERVICES.
Please click here to take advantage of a FREE  30 day trial.
Check out our enviable performance in both bull and bear markets.
FREE: SUBSCRIBE TO 'GENERATE WEALTH' NEWSLETTER