http://thearorareport.com/sub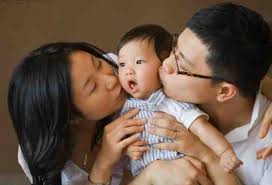 This post was just published on ZYX Buy Change Alert.
MJN is a manufacturer of baby formula with significant sales in China.  The thesis behind holding MJN is that it will be bought out.  $130 buyout price is not out of the question.  MJN is trading at $84.50 as of this writing.  Just now we have received a report from China that China is tightening requirements on baby food formula. The report is not yet confirmed and we do not yet have any details.
For those not experienced in investing, it would seem that the best course is to wait to find out the details and confirm the report.  However in real life, there are always insiders who may find out these things before we find out or before they become public.  If the new requirements are adverse to MJN to such an extent that a buyout becomes unlikely, the stock can easily gap down $10 – $15.  In this scenario, protective stops will do no good.
The best way to handle this type of situation is to take profits on one half of the position right here around $84.40 and continue to hold the remaining half.
The lesson here is to be always pro-active and look ahead.
You are receiving less than 2% of the content from our paid services …TO RECEIVE REMAINING 98%, TAKE A FREE TRIAL TO PAID SERVICES.
Please click here to take advantage of a FREE 30 day trial.
Check out our enviable performance in both bull and bear markets.
FREE: SUBSCRIBE TO 'GENERATE WEALTH' NEWSLETTER