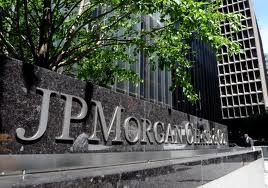 This post was just published on ZYX Buy Change Alert.
JPM is long from $34.14.  It is trading at $60.50 as of this writing in the pre-market.  This is a long-term position and is also part of the core model portfolio.
As always there is considerable complexity in bank earnings.  Overall earnings are better than the consensus.  There were some very ugly whisper  numbers floating around.  The market is taking a sigh of relief on these good numbers.
Conference call is upbeat.
Our very long-term target is $83 to $95.  The new buy zone is $50 to $55.36.   The new stop zone is $42 to $46.73.  Recommended position size remains  10 – 25% of full core position size.
What To Do Now?
Those in the stock may consider continuing to hold.
Those not in the stock may consider starting a scale in on a dip into the buy zone.
You are receiving less than 2% of the content from our paid services …TO RECEIVE REMAINING 98%, TAKE A FREE TRIAL TO PAID SERVICES.
Please click here to take advantage of a FREE 30 day trial.
Check out our enviable performance in both bull and bear markets.
FREE: SUBSCRIBE TO 'GENERATE WEALTH' NEWSLETTER