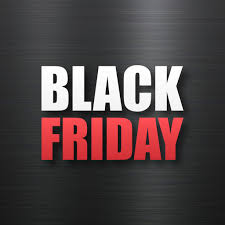 There are two Black Friday specials.  The first is on Bullet Proof and the second is on Making Millions from marijuana.
Bullet Proof Your Portfolio  And Increase Your Returns — Prepare Now As The Character Of The Market Is Changing
The next few years in the markets are likely to be very different from the last nine years. Astute investors are preparing now by increasing their knowledge and skills to extract profits and avoid losses from what's ahead.
Over the years, the evidence is clear that investors who have attended the Bullet Proof Your Portfolio and Increase Your Returns coaching seminar generate dramatically greater profits and take less risks compared to investors who have not taken the seminar. Investors have told us that this seminar completely transforms the way they trade and invest. The deadline to save $2,405 is nigh to fine tune your skills for what is to come in the future. It pays to be proactive and get ahead of the curve.
Act now by clicking here
Act Now To Make Millions In Marijuana
Marijuana legalization is taking off all across the globe. Act now to join investors who will make millions by carefully adding marijuana to their portfolios.
This is your opportunity to save $2,005 from the coaching seminar, 'How to Become a Marijuana Multi-Millionaire.' Please click here to save $2,005.
A knowledgeable investor would have turned $100,000 into over $1,000,000 with the help from The Arora Report. NOW YOU TOO CAN ALSO SPECTACULARLY SUCCEED AT MEETING YOUR GOALS WITH THE HELP OF THE ARORA REPORT. You are receiving less than 2% of the content from our paid services. …TO RECEIVE REMAINING 98% INCLUDING MANY ATTRACTIVE INVESTMENT OPPORTUNITIES, TAKE A FREE TRIAL TO PAID SERVICES.
Please click here to take advantage of a FREE  30 day trial.
Check out our enviable performance in both bull and bear markets.
FREE: SUBSCRIBE TO 'GENERATE WEALTH' NEWSLETTER