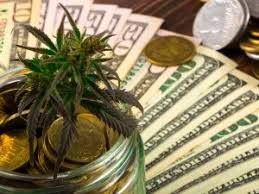 Greetings fellow investors,
I am humbled by your continuous stream of compliments on the great profits you have made with The Arora Report, thank you.
We are very fortunate to have smart subscribers. Everyone knows that marijuana is going to be big. Those who are naive think that all they have to do is buy some marijuana stocks. Those who are sophisticated know that just buying some marijuana stocks at current elevated prices and holding them is likely a recipe for losing a lot of money. In contrast to naive investors astute investors with experience recognize that while some will make millions by investing in marijuana stocks, most will lose their shirts. This makes sense because of high volatility, stock prices being divorced from fundamentals, pump and dump schemes, trading mostly based on sentiment and short squeezes, and occasional frauds.
It is understandable that under these circumstances we have been flooded with requests from investors to offer a coaching seminar specifically for those who are serious about making millions in the marijuana space.
Save $2,005
It is our pleasure to help. We would like to reward our loyal subscribers with a Silver Early Bird Special. This special offer will save you $2,005. The coaching seminar will be priced at $3,500. With this Silver Early Bird Special you can register for only $1,495.
Act Today — The Last Day To Save
The Silver Early Bird Special offer ends November 19th.  Act today!
Time to register is now by clicking below

The Road Map
This coaching seminar will layout a comprehensive road map to make millions by investing and trading in the marijuana space. The seminar will give you all the knowledge and techniques you will need to be successful.
We are working diligently to ensure the seminar contains the most up to date and valuable information for investors.   It will be made available by the end of November or shortly thereafter.
The seminar will be an online on demand seminar. You will be able to watch it and study it at your leisure anytime over the next six months. You will be able to watch it and revisit it as many times as you want to make sure that you learn what you need to know to be successful.

Happy investing and trading.
Best Regards,
Nigam Arora
A knowledgeable investor would have turned $100,000 into over $1,000,000 with the help from The Arora Report. NOW YOU TOO CAN ALSO SPECTACULARLY SUCCEED AT MEETING YOUR GOALS WITH THE HELP OF THE ARORA REPORT. You are receiving less than 2% of the content from our paid services. …TO RECEIVE REMAINING 98% INCLUDING MANY ATTRACTIVE INVESTMENT OPPORTUNITIES, TAKE A FREE TRIAL TO PAID SERVICES.
Please click here to take advantage of a FREE  30 day trial.
Check out our enviable performance in both bull and bear markets.
FREE: SUBSCRIBE TO 'GENERATE WEALTH' NEWSLETTER