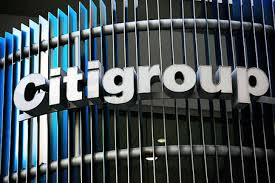 This post was published on ZYX Buy Change Alert.
C is long from $33.80.  The stock has more than doubled and is trading at $75.19 as of this writing.
C is a money central bank.
We have previously written that C stock has more potential than any other money central bank.  We have also previously written that in the very long-term this stock can go over $150.  We have previously recommended holding a core position for the very long-term.
Please see Trade Management Guidelines for definition of time frames and do not confuse long-term with 'very long-term'.  The stock is now reaching our prior long-term target.  At this time we are revising the long-term target to $135 to $155 and the very long-term target to $180 to $210.
What To Do Now
Those in the stock may continue to hold.
For those not in the stock, we will soon be publishing a new post with buy zones and 'Buy Now' ratings.
Trade Around Positions
We may also start a new Trade Around Position in the near future.  Trade Around positions are a great way to double your returns while keeping the risks under control.  To learn about the Trade Around Position, please see Trade Management Guidelines.
Trade Management Guidelines are the techniques that billionaires and hedge funds use to grow richer. (When you take a free 30 day trail, you get access to powerful techniques used by billionaires' and hedge funds to grow richer. You can continue to use these powerful techniques to grow richer even if you cancel your subscription. You come out ahead by subscribing no matter how you look at it.)
Trades posted on The Arora Report Market Blog have produced unrivalled performance since 2007.  Please click here and scroll down to see the table of all trades.  These trades have been scrutinized in real-time by thousands of investors across the globe.  This provides easy verification of performance for newcomers to this site.  Only those trades are included in the performance where the entry post was made available to subscribers to The Arora Report Market Blog.  When the entry post is made available only to the paying subscribers and not posted in real-time on The Arora Report Market Blog, the resulting performance of the trade is not credited in the performance table.  There are very nice gains on this trade but since the entry trade was not posted here for the free subscribers in real-time but only made available to the paying subscribers, handsome profits on this trade will not be added to the performance of The Arora Report Market Blog shown on the table.
You are receiving less than 2% of the content from our paid services …TO RECEIVE REMAINING 98%, TAKE A FREE TRIAL TO PAID SERVICES.
Please click here to take advantage of a FREE  30 day trial.
Check out our enviable performance in both bull and bear markets.
FREE: SUBSCRIBE TO 'GENERATE WEALTH' NEWSLETTER