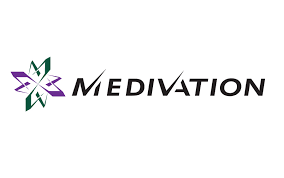 This post was just published on ZYX Buy Change Alert.
MDVN is the 113th company in our portfolio involved in M&A.  The Arora Report's unrivaled performance in picking companies that get bought out continues.
Congratulations to those holding MDVN.  MDVN has received an $81.50 cash buyout offer from PFE.
MDVN is long from $55.50.  It is trading at $80.42 as of this writing.  This is 143% annualized return at $80.50.
There are likely no hurdles and the deal is likely to close.
What To Do Now
It is your choice to sell it in the open market around $80.42 or tender your shares to PFE through your broker and get $81.50.   Since we are holding a fair amount of cash in the portfolio, for tracking purposes, the plan is to tender the shares and get $81.50 cash.  The tendering offer is a  better return than getting cash now selling in the open market compared to the prevailing interest rates on cash.
(These big profits will not be included in the performance statistics of The Arora Report Market Blog because the initial buy post was made available only to the paying subscribers.)
You are receiving less than 2% of the content from our paid services …TO RECEIVE REMAINING 98%, TAKE A FREE TRIAL TO PAID SERVICES.
Please click here to take advantage of a FREE  30 day trial.
Check out our enviable performance in both bull and bear markets.
FREE: SUBSCRIBE TO 'GENERATE WEALTH' NEWSLETTER