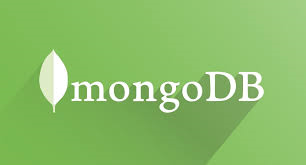 This post was just published on ZYX Buy Change Alert.
Mongo DB (MDB) is long from $24.  It is trading at $81.06 as of this writing but has traded as high as $83.14 today.  MDB produces a new generation of database software.
Buyout Speculation
Ever since IBM decided to pay $190 cash for Red Hat (RHT), buyout speculation on MDB has heated up and there are more rumors today.
RHT is in The Arora Report Model Portfolio from  $43.14 and subscribers will have 340% gain if they hold it to the closing.  Today 142 of The Arora Report portfolio companies have been bought out producing large gains for subscribers.   We fully expect MDB to be bought out.
Buy Zone And Buy Now Rating
It is a very expensive stock and therefore caution is warranted for those not already in it from a lower price when the original buy signals were given.
For those following the Best Way, the first buy zone is $58 to $66.58.  The maximum recommended position size within this buy zone is 20% of full core position size.  The plan is to buy more if the stock goes lower.
An eventual buyout in the zone of $130 to $160 is not out of the question.
Due to the high volatility of this stock it is suitable only for aggressive investors.
For those following the Good Way, the Buy Now rating is NO.
What To Do Now
Those in MDB may consider continuing to hold.
Those not in MDB may consider scaling in the buy zone given above.
A knowledgeable investor would have turned $100,000 into over $1,000,000 with the help from The Arora Report. NOW YOU TOO CAN ALSO SPECTACULARLY SUCCEED AT MEETING YOUR GOALS WITH THE HELP OF THE ARORA REPORT. You are receiving less than 2% of the content from our paid services. …TO RECEIVE REMAINING 98% INCLUDING MANY ATTRACTIVE INVESTMENT OPPORTUNITIES, TAKE A FREE TRIAL TO PAID SERVICES.
Please click here to take advantage of a FREE  30 day trial.
Check out our enviable performance in both bull and bear markets.
FREE: SUBSCRIBE TO 'GENERATE WEALTH' NEWSLETTER