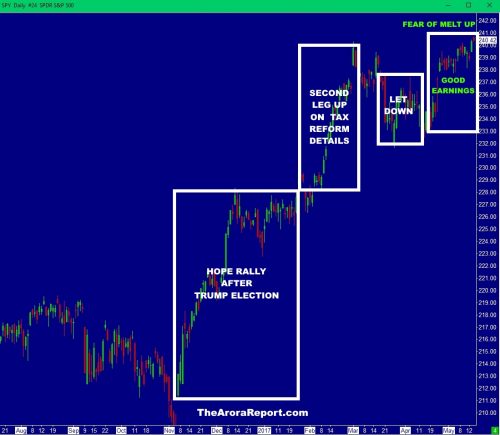 The headline of The Washington Post screamed: "Trump revealed highly classified information to Russian diplomats."
The White House has denied the allegation as written, and President Trump has defended his actions. (National Security Advisor H.R. McMaster on Tuesday said it's "wholly appropriate" that Trump can share classified information.)
Still, prudent investors are concerned, and they have been asking me questions about stocks, gold, the dollar and bonds.
Many investors seem to think they need to figure out who is right. From the emails I am getting, Trump supporters think Trump is right, and Democrats think The Washington Post is right.
In this column, I will show you how I analyze situations like these.
Apolitical analysis — who is right?
I suggest that investors set aside their politics and objectively look at all the information from both sides. Based only on the information that is public so far, the conclusion should jump out at you. It is clear that The Washington Post is probably right in a nuanced analysis. However, Trump is probably right in the big picture.
What really matters
Investors do not need to get bogged down in the details. What really matters is the impact on tax reform. At best, this is a distraction and has only a mild negative impact on tax reform, which is aimed at boosting the economy. At worst, the GOP may not close ranks behind Trump, causing major problems for tax reform.
Stocks
Let us start by clicking here for the annotated chart of S&P 500 ETF SPY.…Read more at MarketWatch
You are receiving less than 2% of the content from our paid services …TO RECEIVE REMAINING 98%, TAKE A FREE TRIAL TO PAID SERVICES.
Please click here to take advantage of a FREE  30 day trial.
Check out our enviable performance in both bull and bear markets.
FREE: SUBSCRIBE TO 'GENERATE WEALTH' NEWSLETTER