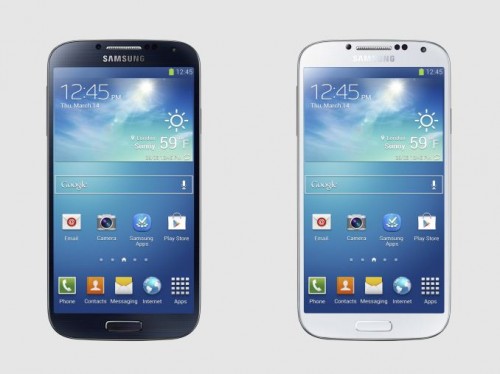 Samsung Galaxy S IV has been released with a great deal of fanfare. By all indications, the Galaxy S IV will be a very popular device. Here are five ways to make money from it.
Get exposure to Samsung    
Samsung is a Korean company, and the stock trades very actively there. If you have access and are able to buy Samsung on the Korean market, this is the best approach. However, most American investors are not able to do this. It trades on pink sheets under the symbol SSNLF, but we do not recommend buying from pink sheets as there is very little liquidity.
An easier way for American investors is to buy one of the three ETFs that each have over 10% exposure to Samsung. Here are the names:
iShares MSCI South Korea Index Fund EWY
iShares MSCI All Country Asia Information Technology Index Fund AAIT
iShares S&P Asia 50 Index Fund AIA
Buy Apple if the stock gets hit
It is yet to be seen if Galaxy S IV will be an Apple AAPL  iPhone 5 killer. However, it is near certain that Galaxy S IV will not be a killer of Apple as a company.
One of our favorite techniques that has made lots of money for our long-time subscribers over the years is to buy good companies when they get hit temporarily by bad news.
If Apple stock is hit, it will be a buying opportunity.
Buy semiconductor stocks
Consider buying semiconductor companies whose components comprise Galaxy S IV. In theory, the concept is simple, but in practice, it is more difficult to implement than for Apple products. The reason is that Samsung itself is a major semiconductor manufacturer and uses its own products…Read more at MarketWatch
FREE: SUBSCRIBE TO 'GENERATE WEALTH' NEWSLETTER