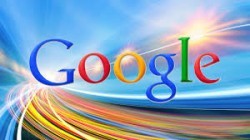 Technology often leaps ahead of the laws needed to deal with the aftermath of widespread adoption of new technologies. Monday's ruling by the Court of Justice of the European Union, based in Luxembourg, illustrates the point. The court ordered Google to modify links to information that is irrelevant or outdated in a manner to forget such information..
The case was brought by Mario Costeja Gonzalez of Spain to force Google to delete an auction notice of his repossessed home from back in 1998. The court added the data that may be accurate or lawful when initially published may in due course need to be forgotten.
This ruling opens the flood gates of lawsuits against the likes of Google, Microsoft MSFT  (MSFT), Facebook (FB) and Twitter (TWTR).
As the law in this area evolves, in keeping with well-established laws in other areas related to privacy and statues of limitations, it is likely that ultimately the law will become much stronger. In all likelihood, instead of just having to remove data or a link on request, in the not too distant future sites will be required to automatically remove data or a link that does not meet certain criteria, in addition to making it easy for consumers to get the data deleted upon request. Such law applies to credit bureaus at present.
As these laws spread, they will massively increase the overhead and regulatory burdens on the likes of Google. It will be relatively easy to automate the process to delete or modify data that gets older than a certain date…Read more at Forbes
FREE: SUBSCRIBE TO 'GENERATE WEALTH' NEWSLETTER