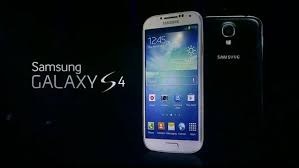 This is a hands-on review of Samsung's Galaxy S4, specifically for the power user written with the intent of helping those who may be looking at buying this new device.  I am defining power users as being more concerned about productivity and a phone is a big part of their work day.  My definition is different from the geek definition of someone who wants to use every single feature.
Here are eight features that 'power users' should find appealing:
The Big Screen: The big five inch screen is a productivity boost over using the much smaller screen of iPhone 5. Personally for me, the big screen reduces typos.
The display is Full HD Super AMOLED with a resolution of 920 x 1080 pixels and 441 pixels per inch.  The display does not show pixel lag of some other smartphones.  Indoors the display is crisp and bright. However, outdoors the display loses its brightness.  This is not the phone for anyone planning to use it outdoors extensively.
Fast Processing: The processor is fast making it breeze through apps.  Depending upon the markets you are in, Galaxy S4 has either a 1.9 GHz Quad-Core processor or a 1.6 GHz Octa-Core processor.  These processors have enough horse power for even some of the most complex apps I tested.
Fast Connection: I have tested it only with AT&T T , and at least visually I saw no difference between using AT&T network and a fast Wi-Fi in my office….Read more at Forbes
FREE: SUBSCRIBE TO 'GENERATE WEALTH' NEWSLETTER