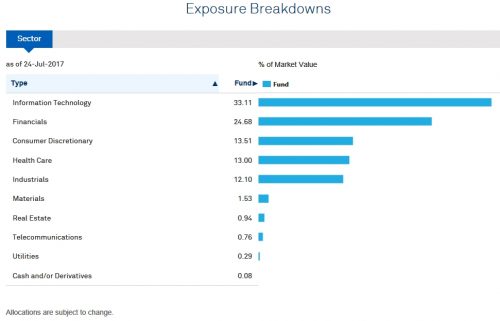 I have been flooded with emails from investors who are asking: If they could buy only one stock or ETF, what would it be?
The questions appear to stem from the decline in Alphabet's GOOG,  GOOGL,  stock after the company reported great earnings but lower revenue per click. Alphabet has been a hot stock. Interestingly, most investors are not asking if they should buy Alphabet. Rather, they want to buy the best possible stock or exchange traded fund. Many are discussing popular alternatives such as Apple AAPL,  Facebook FB,  Amazon AMZN,  and Microsoft MSFT.
Defining the "best"
Before I answer the question, we need to define what "best" is. We need to be clear in our objectives.
In my view, the "best" means something that is likely to produce the highest risk-adjusted return, i.e., return in excess of that commensurate with the risk taken.
Popular stocks are technically overbought and their valuations are stretched. For those reasons, they carry a lot of risk. However, the momo (momentum) crowd is in control of the market, and for this reason it makes sense to look at a momentum strategy. The risk can be lowered by buying an ETF because it provides diversification.
Ask Arora: Nigam Arora answers your questions about investing in stocks, ETFs, bonds, gold and silver, oil and currencies. Have a question? Send it to Nigam Arora.
The ETF made for this situation
This momentum ETF, iShares Edge MSCI USA Momentum Factor ETF MTUM,  is made for such a situation…Read more at MarketWatch
You are receiving less than 2% of the content from our paid services …TO RECEIVE REMAINING 98%, TAKE A FREE TRIAL TO PAID SERVICES.
Please click here to take advantage of a FREE  30 day trial.
Check out our enviable performance in both bull and bear markets.
FREE: SUBSCRIBE TO 'GENERATE WEALTH' NEWSLETTER