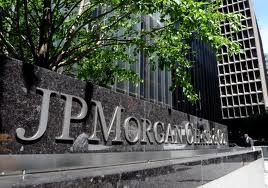 This post was just published on ZYX Buy Change Alert.
JPMorgan (JPM) is long from $34.14.  It is trading at $107.54 as of this writing.
JPM reported earnings in line with the consensus but lower than the whisper numbers.
Interest rates are rising.  Banks are one of the very few sectors that benefit from rising interest rates.
The company also pays a dividend of 2.96%.
'Buy Now' Rating
For those following the 'Good Way,' the 'Buy Now' rating is 'YES.'
Zones
For those following the 'Best Way,' the buy zone is $91 to 100.88.  The target zone is $145 to $155.  The recommended position size is 20 – 40%.
What To Do Now
Those in JPM stock may consider continuing to hold.
Those following the 'Good Way' may consider starting a small scale in right here.
Those following the 'Best Way' may consider scaling in within the buy zone.
Cautions
JPM, BAC and C are large money center banks.  There are reasons to own all three of them
If you have a large portfolio, it is appropriate to buy JPM, BAC and C.  However make sure you are comfortable with a position size of all three combined.
If you have a small portfolio, consider owning only one of the three.  C has the most upside potential.
If you do not own any of these banks and can own only one, C is the best choice at this time.
A special note to new subscribers: If you are not yet ready for the sophistication of the site and the 'Best Way', consider starting with the 'Good Way.'  Please study Getting A Running Start and Trade Management Guidelines.  Please note that this is a very long term position.  The plan is to accumulate more if the stock goes down, ultimately up to 100% of full core position size.
A knowledgeable investor would have turned $100,000 into over $1,000,000 with the help from The Arora Report. NOW YOU TOO CAN ALSO SPECTACULARLY SUCCEED AT MEETING YOUR GOALS WITH THE HELP OF THE ARORA REPORT. You are receiving less than 2% of the content from our paid services. …TO RECEIVE REMAINING 98% INCLUDING MANY ATTRACTIVE INVESTMENT OPPORTUNITIES, TAKE A FREE TRIAL TO PAID SERVICES.
Please click here to take advantage of a FREE  30 day trial.
Check out our enviable performance in both bull and bear markets.
FREE: SUBSCRIBE TO 'GENERATE WEALTH' NEWSLETTER