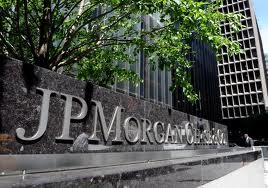 This post was just published on ZYX Buy Change Alert.
JPMorgan stock is long from $34.14.  JPMorgan stock is trading at $96.55.  JPMorgan reported earnings this morning.
Earnings Headline
The headline numbers are disappointing and below the whisper numbers.
Digging Below The Surface
JPM is a very large bank with multiple functions.  The disappointment is coming from the trading side, other business segments are strong.
Buying Opportunity
If there is a dip in the stock, it will likely be a buying opportunity.  Rising interest rates and lower regulation are likely to help banks over the next two years.
Zones And Buy Now Rating
The 'Buy Now' rating is a 'YES' and the new buy zone is $82 to $89.88.  The new target zone is $130 to $140.  The new recommended quantity is 10% -30%.
What To Do Now
Those in the stock may continue to hold.
Those not in the stock and following the 'Good Way' may consider starting a small scale right here.
Those not in the stock and following the 'Best Way' may wait for a dip into the buy zone.
You are receiving less than 2% of the content from our paid services …TO RECEIVE REMAINING 98%, TAKE A FREE TRIAL TO PAID SERVICES.
Please click here to take advantage of a FREE  30 day trial.
Check out our enviable performance in both bull and bear markets.
FREE: SUBSCRIBE TO 'GENERATE WEALTH' NEWSLETTER