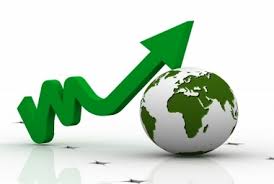 Now you can get for FREE hot off the press update of the Model Portfolio for 15 emerging markets. Please read on.
More money is to be made in emerging markets than in the United States. For example, in 2017 emerging Asia surged 47% compared to 20% S&P 500 gain in the United States.
So far in 2018, many emerging markets are doing better than the United States.
At The Arora Report we closely follow 15 emerging markets.  The Model Portfolio contains the following information.
The best ETF for each country.
Short-term rating
Medium-term rating
Long-term rating
Buy zone
In addition, you also get several other investment and trading opportunities that are not in the Model Portfolio.
Get this hot off the press update for free by taking a 30 day trial to ZYX Emerging Markets ETF Alert.
Your credit card is not charged during the first 30 days.  If you do not want to continue the subscription, just cancel within the first 30 days and you will not be charged.  You can still keep the Model Portfolio and make money from it in 2018.
You also get for free important techniques used by billionaires to grow richer.  You can keep and continue to use these techniques even if you cancel.
Please click here to get a free 30 day trial.
A knowledgeable investor would have turned $100,000 into over $1,000,000 with the help from The Arora Report. NOW YOU TOO CAN ALSO SPECTACULARLY SUCCEED AT MEETING YOUR GOALS WITH THE HELP OF THE ARORA REPORT. You are receiving less than 2% of the content from our paid services. …TO RECEIVE REMAINING 98% INCLUDING MANY ATTRACTIVE INVESTMENT OPPORTUNITIES, TAKE A FREE TRIAL TO PAID SERVICES.
Please click here to take advantage of a FREE  30 day trial.
Check out our enviable performance in both bull and bear markets.
FREE: SUBSCRIBE TO 'GENERATE WEALTH' NEWSLETTER