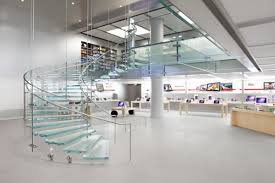 Apple AAPL  has managed to attract the first woman to its top ten executive team.  The woman is Angela Ahrendts, CEO of Burberry Group Plc.  The stock market clearly views Apple hiring Ahrendts as a loss for Burberry; as of this writing, Burberry stock in London is trading down about 5%.
Ahrendts will become the new chief of Apple Stores including its online store.  Ahrendts will directly report to CEO Tim Cook and join Apple in the spring of 2014.
Apple has been searching for a retail chief since Cook fired John Browett, leaving the position open. Apple had hired John Browett with great fanfare from the British retailer Dixons, where he served as the CEO.  Browett was the replacement for Ron Johnson, who was Steve Jobs' right hand man and instrumental in the growth of Apple Stores.  Ron Johnson had left Apple to become CEO of J.C. Penney,
Here are four reasons why hiring Ahrendts looks like a good move for Apple.
Focus On The Brand
Ahrendts comes from a luxury brand background, unlike Browett.  Ahrendts' present company, Burberry, is an upscale English fashion house that concentrates on fashion accessories. Burberry is most well-known for its trench coat.
Traditionally, Apple has been an aspirational upscale brand.  I have written before in several different contexts ranging from discounts on Apple phones at Wal-Mart to clamor from analysts for Apple to introduce a low cost phone priced under $200 that downscaling the Apple brand would be a mistake.  Recently, when Apple introduced its low end phone iPhone 5C at a price point much higher than what analysts were expecting, I argued that Apple did the right thing…Read more at Forbes
FREE: SUBSCRIBE TO 'GENERATE WEALTH' NEWSLETTER