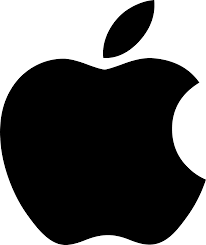 Buy zones are very powerful. When a stock dips into the buy zone you buy it.  If you were following the buy zones, you could have more than doubled your money in Apple (AAPL) stock.  Earlier in  2020, Apple dipped into the buy zone as low as $53.01. Since then Apple stock has traded  as  high as $137.98.   This represents a return of 160% in a mater of months.
With the help of buy zones you could have bought Microsoft (MSFT) stock as low as $132.52 . Since then Microsoft stock has traded as high as $232.86.
New buy zones on 37 stocks and ETFs have just been published on ZYX Buy Change Alert. Many stocks are in the buy zones now.  Others have 70% probability of dipping into the buy zones in the next 120 days.  Stocks include Amazon (AMZN), Facebook (FB), Google (GOOG) (GOOGL), Bank of America (BAC) and T-Mobile (TMUS).  You are cordially invited to take a 30 day free trial.  Your credit card is not charged during the first 30 days.  Easy cancel within 30 days and owe nothing if you do not want to continue.  Most investors want to continue and become long time paying subscribers. Please click here to subscribe.
A knowledgeable investor would have turned $100,000 into over $1,000,000 with the help from The Arora Report. NOW YOU TOO CAN ALSO SPECTACULARLY SUCCEED AT MEETING YOUR GOALS WITH THE HELP OF THE ARORA REPORT. You are receiving less than 2% of the content from our paid services. …TO RECEIVE REMAINING 98% INCLUDING MANY ATTRACTIVE INVESTMENT OPPORTUNITIES, TAKE A FREE TRIAL TO PAID SERVICES.
Please click here to take advantage of a FREE  30 day trial.
FREE: SUBSCRIBE TO 'GENERATE WEALTH' NEWSLETTER