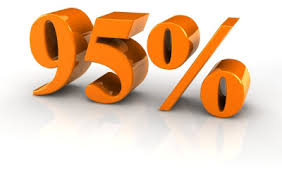 Most investment services are running huge President's Day sales to attract investors.  Some are offering 95% off.
If huge sales were not enough, many investment services are trying to create urgency among investors.  Some are claiming that the market is taking another leg up and that is the reason for investors to subscribe.  Others are claiming that they have uncovered stocks and somehow investors need to buy them right now.
We have received a large number of inquiries from investors asking about a President's Day sale to subscribe to one of The Arora Report services. The Arora Report is very different from most investment services out there.  We are honest to goodness salt of the earth people.  The Arora Report has become very popular among serious investors across the globe and our business keeps on growing.  The main engine of our growth is our existing subscribers telling their friends how well they have done with the help of The Arora Report.
A knowledgeable investor would have turned $100,000 into over $1 million in the last 10 years with the help of The Arora Report.  This unrivaled performance has been achieved through a unique sophisticated approach that provides several edges to the subscribers to The Arora Report.  These edges are not available anywhere else.
We price our services fairly and have never needed to use gimmicks.  Ask yourself, what is a service worth if they have to run huge sales to attract investors?
The Arora Report does not use gimmicks to create urgency.  The urgency comes from a simple fact that the sooner you subscribe to our paid services, the sooner you will be on your way to grow wealth faster with lower risk.
It is our pleasure to invite you to take a free 30 trial to our services. Please click here to take a free 30 day trial.
You are receiving less than 2% of the content from our paid services …TO RECEIVE REMAINING 98%, TAKE A FREE TRIAL TO PAID SERVICES.
Please click here to take advantage of a FREE  30 day trial.
Check out our enviable performance in both bull and bear markets.
FREE: SUBSCRIBE TO 'GENERATE WEALTH' NEWSLETTER