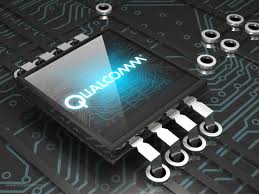 On Wednesday after the markets closed, Qualcomm QCOM  reported earnings. Buried in Qualcomm's results is bad news for Apple AAPL, BlackBerry and Nokia .
Qualcomm owns intellectual property related to code division multiple access (CDMA).  This technology is behind many of today's wireless networks.  Qualcomm also provides chip sets for mobile devices.  Since Qualcomm licenses the technology or provides the guts of a wide base of wireless devices and networks, there are serious implications for smartphone manufacturers in Qualcomm's results.
Revenue came at $6.12 billion, up 23.95% year over year.  From licensing alone, Qualcomm generated $2.16 billion in revenues up 19% year over year.  Earnings were $1.06 per share compared to consensus of $1.05.  Qualcomm's guidance was not bad either.  For Q3, the company sees EPS of $0.97 to $1.05 vs. consensus of $1.04, with revenues of $5.8 to $6.3 billion vs. consensus of $5.88 billion.
Qualcomm is a blue chip in the mobile technology space.  As of this writing, the stock is down $3.79. The real reason behind the fall is the concern that smartphone prices are falling much faster than expectations.  Of further concern is the number of new entrants in the smartphone market.  Somewhat shocking was a statement by Qualcomm that some of its customers are able to launch their devices in as little as 60 days from start to launch.  These customers are using Qualcomm Reference Design (QRD).
As of January 2013, 170 QRD based devices have been commercialized by more than 40 manufacturers.  The irony here is that based on the large number of emails I receive, investors tend to extrapolate from their experiences in the United States and Europe and do not realize that there are more than 40 manufacturers of smartphones. The 60-day time to launch is in stark contrast with the traditional time of nine months to a year.
This is real bad news for Apple.  Growth is in emerging markets as the developed markets are mostly saturated.   In emerging markets, disposable incomes are not high enough for the masses to afford existing Apple products….Read more at Forbes
FREE: SUBSCRIBE TO 'GENERATE WEALTH' NEWSLETTER