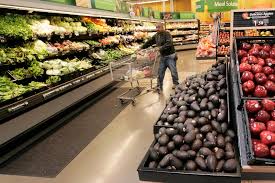 This post was just published on ZYX Buy Change Alert.
If you got into UNFI consider raising stops to protect profits.  The new stop zone is $31.88 to $32.23.
Of note is the low band of the target zone was $34.40.  The stock went to $34.35. We give target zones in advance and it  is impossible to call fast moving volatile stock targets to the penny.  For this reason it is important for subscribers, especially those doing short-term trades to learn how to read charts correctly.  This is obviously not important for long-term positions.
Would you like to see The Arora Report produce a coaching seminar on correctly reading the charts?  We look forward to your feedback, please email to seminars@thearorareport.com
You are receiving less than 2% of the content from our paid services …TO RECEIVE REMAINING 98%, TAKE A FREE TRIAL TO PAID SERVICES.
Please click here to take advantage of a FREE  30 day trial.
Check out our enviable performance in both bull and bear markets.
FREE: SUBSCRIBE TO 'GENERATE WEALTH' NEWSLETTER