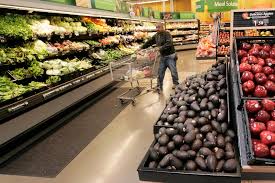 This post was just published on ZYX Buy Change Alert.
AMZN buying WFM is sending shock waves through the grocery industry and grocery distributors.  The most affected is UNFI.  UNFI is the primary distributor for WFM.  However, UNFI contract with WFM goes to 2025.  It also appears that AMZN will have to honor this contract.  Buying 15% UNFI right here at $30.51.  The stock is volatile.  If it is more than $31.16 consider not buying it.  The buy zone is $29 to $31.16.  Target zone is $34.40 to $37.73.  Stop zone is $28.31 to $28.68.  Maximum quantity is 25% of the full core position size.
This is suitable for super aggressive investors. 
This is a short-term trade, not an investment.
You are receiving less than 2% of the content from our paid services …TO RECEIVE REMAINING 98%, TAKE A FREE TRIAL TO PAID SERVICES.
Please click here to take advantage of a FREE  30 day trial.
Check out our enviable performance in both bull and bear markets.
FREE: SUBSCRIBE TO 'GENERATE WEALTH' NEWSLETTER