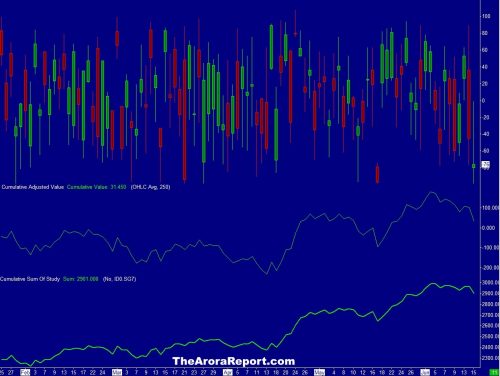 Should big technology stocks known as FAAMG or FAANG be bought now that they're a few dollars cheaper? Or should they be sold now because they're expensive and upward momentum is broken? Those are the questions investors are asking me.
From emails that I receive, many investors have strong opinions on both the bullish and the bearish sides. In my view, there is some truth to the adage: "Opinions are a dime a dozen." So, what do prudent investors do? They look at the hard data that give them an edge. Here are two "edges" that you can use by looking at money flows and breadth relevant to technology stocks.
Money flows
Please click here to see updated money flows. Compare this with money flows shown here that were previously published. Notice the change.
To learn more about money flows, please see "Here are the five FAAMG stocks ranked by money flows."
The "smart money" is often right. The momo (momentum) crowd is often wrong.
FAAMG stocks are Facebook FB,  Apple AAPL,  Amazon AMZN,  Microsoft MSFT and Google GOOG, GOOGL. FAANG includes Netflix NFLX,  but not Microsoft.
Ask Arora: Nigam Arora answers your questions about investing in stocks, ETFs, bonds, gold and silver, oil and currencies. Have a question? Send it to Nigam Arora.
Nasdaq 100 breadth
Please click here to see the updated breadth chart of Nasdaq 100 QQQ. Please click here to see Nasdaq 100 stocks breadth chart previously published. Compare the two…Read more at MarketWatch
You are receiving less than 2% of the content from our paid services …TO RECEIVE REMAINING 98%, TAKE A FREE TRIAL TO PAID SERVICES.
Please click here to take advantage of a FREE  30 day trial.
Check out our enviable performance in both bull and bear markets.
FREE: SUBSCRIBE TO 'GENERATE WEALTH' NEWSLETTER