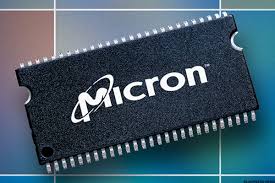 This post was just published on ZYX Buy Change Alert. 
Micron (MU) is long from $21.77.  Micron stock is trading at $54.57 as of this writing.  The new target zone is $65 to $72.
The new buy zone is $46 to $50.58.  However please understand that there is more risk in this buy zone than is usually the case.  Earnings will be released on March 22 after the market close.  The Street is almost uniformly positioned for excellent earnings. Whisper numbers are significantly higher than the consensus numbers.  When everyone is so optimistic, the bar is very high for the stock to move higher and even the slightest disappointment can hit the stock hard.
Having said that, this is a very cheap stock. If it beats the whisper numbers the stock can quickly move towards the target.
What To Do Now
Those in the stock may consider continuing to hold.
Those not in the stock and are aggressive may consider accumulating a very small position on any dip into the buy zone.
A knowledgeable investor would have turned $100,000 into over $1,000,000 with the help from The Arora Report. NOW YOU TOO CAN ALSO SPECTACULARLY SUCCEED AT MEETING YOUR GOALS WITH THE HELP OF THE ARORA REPORT. You are receiving less than 2% of the content from our paid services. …TO RECEIVE REMAINING 98% INCLUDING MANY ATTRACTIVE INVESTMENT OPPORTUNITIES, TAKE A FREE TRIAL TO PAID SERVICES.
Please click here to take advantage of a FREE  30 day trial.
Check out our enviable performance in both bull and bear markets.
FREE: SUBSCRIBE TO 'GENERATE WEALTH' NEWSLETTER