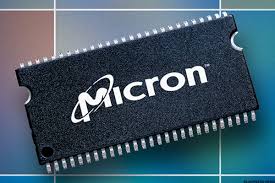 This post was just published on ZYX Buy Change Alert.
MU is long from $21.77.  Partial profits have been taken as high as around $50.  MU will report earnings after the close today.  Street is positioned extremely positively ahead of the earnings.  The best way to understand this is to think of a boat where everyone is only on one side of the boat, in this situation even a small wave can potentially tip it over.
Here are the probabilities of the stock move after the earnings.
Up 50%
Down 30%
Range bound 20%
Please note that this is also a high beta stock.  In plain English, this means that the stock can move a lot.
Head of the earnings the buy zone and target zone are being suspended in view of the one sided positioning of the street.
What To Do Now
Those who bought MU when the first buy signal was given and have been taking partial profits all along, may continue to hold.
Those who bought recently or have not been taking partial profits all along may want to review the size of the position and make adjustments  according to your own personal risk preference.
For your reference, copied here is a previously published post:
RAISING MU TARGET
MU is long from $21.77.  It is trading at $49.39 in the pre-market.  Our target zone has been $52 to $58.  Raising the target zone to $57 to $63.
MU may see some profit taking right here around $50.
What To Do Now
Those in the stock and have been realizing profits in the portfolio throughout the year in accordance with our calls may consider continuing to hold.
Those who entered the stock later and have not been taking profits may consider taking partial profits.
Those not in the stock may wait for a signal on the Real Time Feed.
A knowledgeable investor would have turned $100,000 into over $1,000,000 with the help from The Arora Report. NOW YOU TOO CAN ALSO SPECTACULARLY SUCCEED AT MEETING YOUR GOALS WITH THE HELP OF THE ARORA REPORT. You are receiving less than 2% of the content from our paid services. …TO RECEIVE REMAINING 98% INCLUDING MANY ATTRACTIVE INVESTMENT OPPORTUNITIES, TAKE A FREE TRIAL TO PAID SERVICES.
Please click here to take advantage of a FREE  30 day trial.
Check out our enviable performance in both bull and bear markets.
FREE: SUBSCRIBE TO 'GENERATE WEALTH' NEWSLETTER