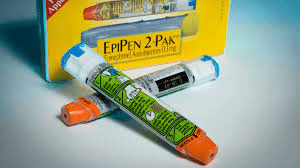 This post was just published on ZYX Buy Change Alert.
Algorithms at The Arora Report have been detecting smart money lightly stepping into MYL throughout the morning.
MYL stock is up significantly more than others in the group taking their normal beta into account after falling less than others in the group yesterday on the news.  This indicates that institutions are seeing relative value in MYL.
What To Do Now
Those in the stock may continue to hold.
Those not in the stock may wait for a signal on  the Real Time Feed.
You are receiving less than 2% of the content from our paid services …TO RECEIVE REMAINING 98%, TAKE A FREE TRIAL TO PAID SERVICES.
Please click here to take advantage of a FREE  30 day trial.
Check out our enviable performance in both bull and bear markets.
FREE: SUBSCRIBE TO 'GENERATE WEALTH' NEWSLETTER