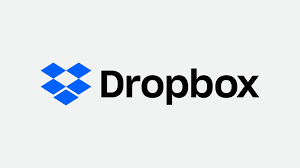 This post was just published on ZYX Buy Change Alert.
 DBX started out with 100% of full core  position size. So far profits have been taken in three tranches on 50% of the position as high as $34.  Today DBX is dropping and trading at $30.08 as of this writing.  The reason for the drop is that an analyst has set a $21 target.  On a fundamental basis, the analysis of this analyst is sound and very similar to the analysis of The Arora Report.  However this analyst cannot see the forest for the trees.  This is a momentum driven market. On short term positions, momentum matters and fundamentals are ignored in this market.  Clearly this analyst does not have trading experience.
As an example that most investors would relate to, on a sound fundamental analysis, TSLA should be trading a $78 but is trading at $298.67; Amazon AMZN should be trading at $700 – $800 but it is trading at $1,429.75.
Of concern is heavy put activity this afternoon on DBX. Put/call ratio is running at 2.10.  Over 9,000 puts have traded, approximately six times the expected volume.  Often this can be a contrary indicator and leads to a bounce.
In any case, this is a short-term position for us. The ZYX Change Method calls for booking some profits on an ongoing basis. The reason is that unrealized profits can disappear quickly.  Consider taking more partial profits on another 15% tranche in the zone of $30 to $30.78.  This will leave 35% of full core position size.  Consider maintaining the highest stops previously given.
Please also adjust quantities on any open GTC orders.
A knowledgeable investor would have turned $100,000 into over $1,000,000 with the help from The Arora Report. NOW YOU TOO CAN ALSO SPECTACULARLY SUCCEED AT MEETING YOUR GOALS WITH THE HELP OF THE ARORA REPORT. You are receiving less than 2% of the content from our paid services. …TO RECEIVE REMAINING 98% INCLUDING MANY ATTRACTIVE INVESTMENT OPPORTUNITIES, TAKE A FREE TRIAL TO PAID SERVICES.
Please click here to take advantage of a FREE  30 day trial.
Check out our enviable performance in both bull and bear markets.
FREE: SUBSCRIBE TO 'GENERATE WEALTH' NEWSLETTER