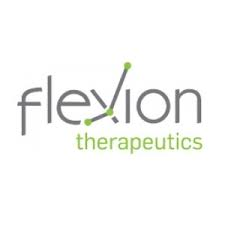 This post was just published on ZYX Buy Change Alert. 
FLXN is long from 18.75.  The stock is trading at $23.19 as of this writing.  The original thesis remains intact.
The new target zone is $38 to $44.  However, there are many very near term risks that could cause the stock to pull back.  Please remember this is a biotech stock and biotech stocks can be very volatile.
Consider taking partial profits on a 10% tranche right here and consider continuing to hold the remaining 10% as part of your speculative portfolio.
A special note to new subscribers: Please see Trade Management Guidelines for the benefits and how to construct a speculative portfolio.  Trade Management Guidelines are the techniques that billionaires and hedge funds use to grow richer. (When you take a free 30 day trail, you get access to powerful techniques used by billionaires' and hedge funds to grow richer. You can continue to use these powerful techniques to grow richer even if you cancel your subscription. You come out ahead by subscribing no matter how you look at it.)
You are receiving less than 2% of the content from our paid services …TO RECEIVE REMAINING 98%, TAKE A FREE TRIAL TO PAID SERVICES.
Please click here to take advantage of a FREE  30 day trial.
Check out our enviable performance in both bull and bear markets.
FREE: SUBSCRIBE TO 'GENERATE WEALTH' NEWSLETTER