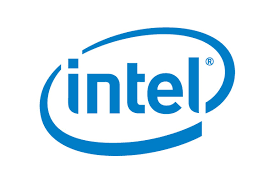 This post was just published on ZYX Buy Change Alert.
INTC  has issued a statement on the software flaw.
The statement shows that The Arora Report analysis we provided to you well in advance was spot on. The stock has been very volatile since our last post.
Investors who bought in response to our post in the morning, have very nice fills on INTC.
In response to our latest post this afternoon, it appears that some investors were able to buy close to our price, others right above $44 and some have no fills.  Unfortunately this is the nature of the markets when something moves fast.
What To Do Now
Consider taking profits on one-half of the Trade Around position before the market close.  Consider taking profits on another 25% tranche if the stock moves in the range of $45.73 to $46.58.  Consider holding the remaining 25%.
The foregoing applies only to the Trade Around positions.  Consider continuing to hold the long term position from $34.01.  Note: This is separate and distinct for the long term position.  To learn about Trade Around positions, please see Trade Management Guidelines.
For full disclosure, ZYX Short has taken a short position on AMD this afternoon from $12.07.  AMD has now fallen to $11.44.
A knowledgeable investor would have turned $100,000 into over $1,000,000 with the help from The Arora Report. NOW YOU TOO CAN ALSO SPECTACULARLY SUCCEED AT MEETING YOUR GOALS WITH THE HELP OF THE ARORA REPORT. You are receiving less than 2% of the content from our paid services. …TO RECEIVE REMAINING 98% INCLUDING MANY ATTRACTIVE INVESTMENT OPPORTUNITIES, TAKE A FREE TRIAL TO PAID SERVICES.
Please click here to take advantage of a FREE  30 day trial.
Check out our enviable performance in both bull and bear markets.
FREE: SUBSCRIBE TO 'GENERATE WEALTH' NEWSLETTER