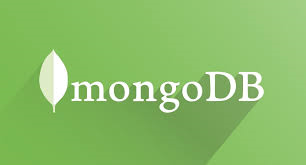 This post was just published on ZYX Buy Change Alert.
Our position mongoDB (MDB) is long from $24.  It is trading at $54.20 as of this writing.  Consider taking profits on all but 15% of full core position size of MDB in the zone of $52. to $56.68.  As a reminder, if deciding to take profits higher than the present price, move the stops right below the bottom band of the target zone.
Consider continuing to hold the remaining 15% and move the stops on this quantity to the stop zone of $37 to $38.43.   The reason for keeping the stop far away is that this is a volatile stock and has the potential to move much higher.  Since partial profits have been taken and the there is a substantial gain in the stock, a closer stop does not make sense as there may be a whipsaw.
For tracking purposes, this will be the official stop zone.
For those desiring a closer stop, consider $47 to $48.43 with the understanding that you may be whipsawed.
A knowledgeable investor would have turned $100,000 into over $1,000,000 with the help from The Arora Report. NOW YOU TOO CAN ALSO SPECTACULARLY SUCCEED AT MEETING YOUR GOALS WITH THE HELP OF THE ARORA REPORT. You are receiving less than 2% of the content from our paid services. …TO RECEIVE REMAINING 98% INCLUDING MANY ATTRACTIVE INVESTMENT OPPORTUNITIES, TAKE A FREE TRIAL TO PAID SERVICES.
Please click here to take advantage of a FREE  30 day trial.
Check out our enviable performance in both bull and bear markets.
FREE: SUBSCRIBE TO 'GENERATE WEALTH' NEWSLETTER