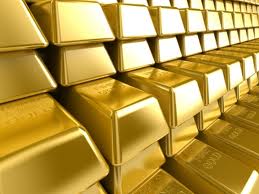 This post was just published on ZYX Global Multi Asset Allocation Alert.
After Trump election when gold was spiking, we gave a signal to sell gold.  That signal leaked out and many in gold circles  have credited The Arora Report signal to start the ball rolling on the down side.  Our subsequent posts on gold and ratings change are also being credited with continued pressure on gold prices.  We encourage subscribers to not share signals in real time with non-subscribers.  We want to make sure that all subscribers have an opportunity to act as they wish before signals leak out.   
Media across the globe has belatedly caught on.  Business Standard, India's second largest financial publication, read, 'Arora report creates ripples in bullion market'.  There are numerous other examples.  MoneyDJ.com, a popular site in Taiwan and Asia did several posts, here, here, here, and here.  See the post by Zero Hedge, a popular site, here.
You are receiving less than 2% of the content from our paid services …TO RECEIVE REMAINING 98%, TAKE A FREE TRIAL TO PAID SERVICES.
Please click here to take advantage of a FREE  30 day trial.
Check out our enviable performance in both bull and bear markets.
FREE: SUBSCRIBE TO 'GENERATE WEALTH' NEWSLETTER