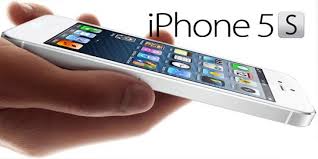 Yesterday, Apple announced two new iPhones, iPhone 5S and iPhone 5C.  Today, at an event in Beijing, Apple announced new iPhone availability at two smaller carriers, China Unicom and China Telecom, but no deal with the largest carrier, China Mobile.  Wall Street is venting its disappointment: Bank of America, UBS, and Credit Suisse are among the firms downgrading Apple.
Shares of Apple stock are taking it hard, down more than 5.7% to $466 Wednesday afternoon, but that may just enhance Apple's value as a stock. Here's why.
The Long Game: Tim Cook is playing the long game just like the late Steve Jobs.  Jobs did not care much about analysts' opinions and did what he thought was best for Apple in the long run.  Tim Cook is following in Jobs' footsteps.  Certainly Cook does not have his head buried in the sand and was well aware of the talking heads regarding a low price for iPhone 5C and the launch of iPhone 5C at China Mobile.
According to my research, the average of 17 analysts in Asia who estimated the price of the iPhone 5C before its launch in China was about 2,500 yuan; Apple has announced that 5C will start in China at 4,488 yuan.  Cook simply chose not to follow the gurus just like Jobs.
Elite Brand: Producing a phone in a lower price range would have simply ruined Apple's cache in the emerging markets.  Much more than in the United States, consumers in India and China are elite brand crazy and aspire to earn enough to afford Apple products...Read more at Forbes
FREE: SUBSCRIBE TO 'GENERATE WEALTH' NEWSLETTER