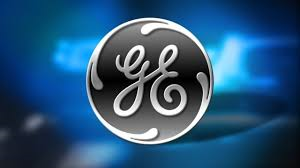 This post was just published on ZYX Buy Change Alert.
After days of negative sentiment, today there is unusual bullish option activity in GE.
August 28 calls were swept from the exchange this morning with a volume of 5K for $0.20 each.  Subsequently 10K more calls were swept at $0.23.
GE will report earnings on July 21st.  Considering the sentiment around the stock, earnings pose a high risk both to the upside and the downside.  The stock can easily go up 15 – 20% or go down 10- 15% after earnings.
The present position is 25% of the full core position size.  Please review to make sure that this is in line with your risk preference.  If you want to reduce, right now the stock is bouncing and there is opportunity to reduce on strength.
This is a very long-term position. For the time being, target zone remains $44 to $5o.  The stop zone now is $24.60 to $24.68.  Those who like a closer stop may consider a stop on partial quantity in the zone of $25.63 to $25.68.
The new buy zone is $25.71 to $26.88.
What To Do Now
Those in the stock may consider reviewing their position size for their risk preference.
Those no in the stock and are comfortable taking a small position ahead of the earnings may consider a small scale in.
Previous Post
For your convenience, a portion of the previous post on GE is being republished below:
UPDATE ON GENERAL ELECTRIC $GE
The following were the three reasons for buying GE:

A reputable activist investor has a major stake in GE. This investor has a track record of forcing major corporations into making changes.  Typically the stocks he invests in run up after the changes are made.
Perhaps under pressure from this investor, GE appointed a new CEO.
The market has run up a lot.  One of the proven strategies to generate outsized risk adjusted returns in bull markets is to find laggards that have not moved up but have a catalyst to move up.

The stock has come under pressure for four reasons:

GE has major investments in oil and gas equipment and services.  Oil has fallen. GE is now grouped by many with oil stocks.
GE bought into oil and gas equipment and services business when oil prices were much higher.  Analysts are pounding the table with this fact trying to generate business for their firms.
GE was a  major player in financial services.  Financial stocks have moved up strongly. However, GE sold its financial services before the big move up in financial stocks.  This is creating a negative sentiment. Analysts are also pounding the table with this fact to generate business for their firms.
An influential analyst has put a sell on GE stock with a $22 target.

Some of the things driving GE stock down are in the past.  We need to look ahead to make money.

Also, the sentiment around the stock is very negative.  Typically the time to buy is when everyone else is negative on a stock with good long-term prospects.
You are receiving less than 2% of the content from our paid services …TO RECEIVE REMAINING 98%, TAKE A FREE TRIAL TO PAID SERVICES.
Please click here to take advantage of a FREE  30 day trial.
Check out our enviable performance in both bull and bear markets.
FREE: SUBSCRIBE TO 'GENERATE WEALTH' NEWSLETTER