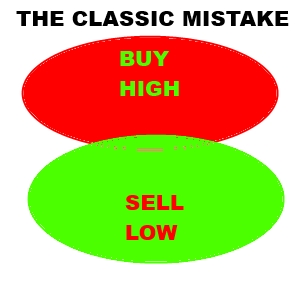 This post was just published on ZYX Buy Change Alert.
Those who do not hedge and are using cash as their defense may ignore this post but review their cash levels.  For guidance please see the 'What To Do Now' section of the latest Morning Capsule.
Consider short to medium- term hedges of 15% – 25% plus very short-term hedges of 15%.
This is in addition to the SCO hedge.
TO BE ABSOLUTELY CLEAR, THIS IS NOT A CALL ON THE MARKET DIRECTION BUT SIMPLY A PRUDENT PRACTICE TO PRESERVE AND BUILD WEALTH OVER THE LONG-TERM. HEDGES ARE LIKE AN INSURANCE POLICY AND USUALLY SLIGHTLY REDUCE THE RETURN BUT ALLOW GOOD POSITIONS TO BE HELD DURING ADVERSE MARKET CONDITIONS AND SIGNIFICANTLY REDUCE THE RISK IN THE PORTFOLIO.
FORTUNATELY FOR THE LONG-TERM SUBSCRIBERS TO THE ARORA REPORT BY JUDICIOUS MANAGEMENT OF HEDGES, ADDITIONAL RETURN OF 263% HAS BEEN ADDED SINCE 2007; THIS IS IN ADDITION TO THE ALREADY UNRIVALED RETURN WITHOUT HEDGES.
For your convenience, reproduced below is a post from January 4, 2013
ANSWERS TO QUESTIONS ON HEDGING

I do not want to hedge, what else can I do?

The simplest  way is to raise some cash.  It is as simple as understanding that unrealized profits can quickly disappear.

The simple practice of slowly taking some money off the table when the market is high and reinvesting it back when the market is low can make a dramatic difference in your profits over a period of time.

What is the best time to hedge?

The best time to hedge is when the hedges are cheap and there are significant risks ahead;  this is the case now.

What are the best instruments to use for hedging?

It varies widely based on market conditions and the pricing of hedges.  There are instruments that may be appropriate for hedging at one time and may be the wrong instruments at another time.

Right now the best way to hedge is to use a combination of a very, very small quantity of VXX, a very small quantity of VXZ, a ladder of debit put spreads on S&P 500, a ladder of credit call spreads on S&P 500, and some covered call writing on existing positions.

How can I learn more about hedging?

Those who want to learn themselves may consider attending the Hedge The Risk  online coaching seminar.  Subscribers receive a 70% discount.

Should hedging be customized?

Definitely, yes.  No one size fits all.  A hedging program should be customized based on the portfolio and the objectives.
You are receiving less than 2% of the content from our paid services …TO RECEIVE REMAINING 98%, TAKE A FREE TRIAL TO PAID SERVICES.
Please click here to take advantage of a FREE  30 day trial.
Check out our enviable performance in both bull and bear markets.
FREE: SUBSCRIBE TO 'GENERATE WEALTH' NEWSLETTER