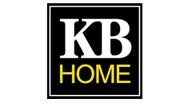 This post was just published on ZYX Buy Change Alert.
One of the premise behind holding KBH has been that housing would get better in the Spring due to pent-up-demand and low mortgage interest rates.
Spring is half over and housing sales data is not encouraging.  The main issue is that house prices have run up disproportionate to increasing incomes.
This week, the Fed Chair, Janet Yellen, expressed concern about the state of housing.  It is best to set aside one's personal opinions about the Federal Reserve and Janet Yellen; there is no denying that the Fed has more data and more analysis power than most of us.
In spite of the foregoing, there are reasons to hold KBH.  First our algorithms are seeing Smart Money buying PHM and DHI, two other home builders.  KBH is more leveraged, this means it presents more risk both on the upside and on the downside.
As Spring turns into Summer, the pent-up-demand may start translating into actual sales.
What To Do Now?
Those in the stock and are aggressive, may continue to hold.
Those in the stock and are conservative, may consider entering stops at least on part of the position in the zone of $13.73 to $14.18.
Those not in the stock may consider not entering at this time.
FREE: SUBSCRIBE TO 'GENERATE WEALTH' NEWSLETTER