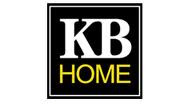 This post was just published on ZYX Buy Change Alert.
KBH is a home builder.  At present 60% of the full core position size is being held.  When KBH was initiated, it was initiated based on the individual merits of this company and also our macro analysis that interest rates would pull back.  Over the last two days, interest rates have moved back up.  So far this is part of classical backing and filling and is not of concern unless they rise further.
The other new development is negative statements by two other home builders PHM and DHI.
It is not clear if the situations with PHM and DHI are specific to only these two companies or the entire picture for the home building industry has changed.  The big institutional players have taken the approach of  'shoot them first and think later.'  Sometimes such behavior on the part of big investors provides opportunities to those who are able to clearly and correctly analyze quickly.  Our long time subscribers know that they have generated significant wealth in-part because we typically have been able to analyze quicker than most market participants.
Unfortunately here the data is not clear.
What To Do Now?
Those in this KBH may consider trimming a 10% position right here around $16.79, consider limiting the stop zone to only 20% of the position in the zone of $16.23 to $16.38, and either leave 30% unprotected or placing additional stops  in a lower stop zone of $14.33 to $14.48.  There is no change in our target of $24 to $25 at this time.  In the longer term this target is likely to be realized but between then and now, there may be a lot of choppiness.
Those not in the stock may not enter at this time.
FREE: SUBSCRIBE TO 'GENERATE WEALTH' NEWSLETTER