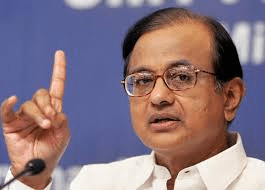 This post was just published on ZYX Global Multi Asset Allocation Alert.
Unlike the United States, annual budget in India of the central government (equivalent of the federal government in the United States) is one of the most important events that influences the Indian stock market.   The budget just presented was mostly as expected.  It lays out the ground work for producing a strong macro economic environment and also to implement further reforms.  There was fear, especially among foreign investors in the Indian market that the budget would increase long-term capital gains tax.  This speculation was due to a statement buy Prime Minister Modi that those making profits from the markets must contribute to nation building.  The statement was later clarified by the finance minister.
Indian stock market responded positively to the budget.  Sensex, a popular index of Indian stocks was up more than 300 points at one time after losing 226 points in the two days preceding the budget.  Indian currency rupee has strengthened.
Some among foreign investors are speculating that this is a relief rally and may not last.  We beg to differ.  We cannot predict day to day volatility but our analysis is that the budget is long-term positive.
ETF of choice remains EPI.  The buy zone remains $18 to $20.81.
We are increasing our allocation to India from current 3% to 5% in both portfolios in ZYX Global Multi Asset Allocation Alert.
In ZYX Emerging Markets ETF Alert, we are raising our short-term rating of India from Neutral to Mild Buy; medium-term rating remains Buy and long-term rating remains Strong Buy.
Trades posted on The Arora Report Market Blog have produced unrivalled performance since 2007.  Please click here and scroll down to see the table of all trades.  These trades have been scrutinized in real-time by thousands of subscribers across the globe.  This provides easy verification of performance for newcomers to this site.  Only those trades are included in the performance where the entry post was made available to subscribers to The Arora Report Market Blog.  When the entry post is made available only to the paying subscribers and not posted in real-time on The Arora Report Market Blog, the resulting performance of the trade is not credited in the performance table.  There are very nice gains on this trade but since the entry trade was not posted here in real-time, handsome profits on this trade will not be added to the performance of The Arora Report Market Blog shown on the table.
You are receiving less than 2% of the content from our paid services …TO RECEIVE REMAINING 98%, TAKE A FREE TRIAL TO PAID SERVICES.
Please click here to take advantage of a FREE  30 day trial.
Check out our enviable performance in both bull and bear markets.
FREE: SUBSCRIBE TO 'GENERATE WEALTH' NEWSLETTER