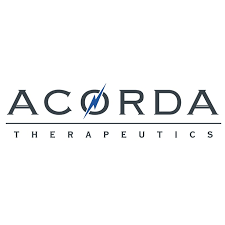 These posts were published on ZYX Short Sell Change Alert.
The short zone for Acorda Therapeutics (ACOR) is $24.50 to $26.40.  Since the stock is moving fast we want to get this to you quickly.  We will do another post shortly with more details. Maximum position size is 30% of full core position size.
MORE ON ACOR
We have a long history with Acorda Therapeutics (ACOR) from years ago when ACOR started talking about its drug Ampyra, long before the approval of the drug.  We have repeatedly been proven right and in the process have made a lot of money.
Ampyra is responsible for a significant part of the company's revenues.  The news is that the Court of Appeals has ruled against ACOR patents on Ampyra.  This means that companies like Mylan (MYL) and Teva Pharmaceuticals (TEVA) will be able to make generic versions of Ampyra.
The target zone for the stock is $9 to $14.61 and possibly lower.
The issue is that this market is controlled by the momo crowd and this stock has been a favorite of Wall Street.  Every time something goes wrong with this company, Wall Street comes to its defense.  The reason may be that Wall Street makes money by selling stock in this company.  For this reason, fundamentals may not matter and the stock may run up again.  The stop zone is $28.15 to $29.35.  If Wall Street does not come to the defense of this company and the stock moves higher just from the momo crowd buying, the tentative plan is to add to this position.
You are receiving less than 2% of the content from our paid services …TO RECEIVE REMAINING 98%, TAKE A FREE TRIAL TO PAID SERVICES.
Please click here to take advantage of a FREE  30 day trial.
Check out our enviable performance in both bull and bear markets.
FREE: SUBSCRIBE TO 'GENERATE WEALTH' NEWSLETTER