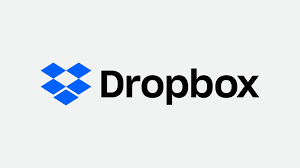 This post was just published on ZYX Buy Change Alert.
Dropbox has filed to conduct an IPO.  It will trade under the symbol DBX.  Underwriters include GS, JPM, BAC and DB.
Often our subscribers who are high net worth private investors, hedge funds, institutions and other money managers  are able to get shares. If you have a small account with an online broker, you are not likely to get the shares.
Underwriters often price these shares so that there is a nice gain in the post IPO market.  Consider getting up to 100% of full core position size.  Often you will have to put an order for much higher number of shares as you are likely to get only a fraction of the shares you request.
The price and the date are not yet known.
Caution: This is not a call to buy the stock after it starts trading in the public market. If it is appropriate to buy in the public market, we will do a separate post.
A knowledgeable investor would have turned $100,000 into over $1,000,000 with the help from The Arora Report. NOW YOU TOO CAN ALSO SPECTACULARLY SUCCEED AT MEETING YOUR GOALS WITH THE HELP OF THE ARORA REPORT. You are receiving less than 2% of the content from our paid services. …TO RECEIVE REMAINING 98% INCLUDING MANY ATTRACTIVE INVESTMENT OPPORTUNITIES, TAKE A FREE TRIAL TO PAID SERVICES.
Please click here to take advantage of a FREE  30 day trial.
Check out our enviable performance in both bull and bear markets.
FREE: SUBSCRIBE TO 'GENERATE WEALTH' NEWSLETTER