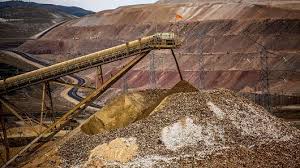 This post was just published on ZYX Buy Change Alert. 
Nigam Arora answers your questions about investing in stocks, ETFs, bonds, gold and silver, oil and currencies. Have a question? Send it to Nigam Arora.The
The Trade
This morning The Arora Report gave a Signal Limited to trade Direxion Daily Gold Miners Bear 3X ETF (DUST).  This was a chosen way to trade gold.
Reason For Trading Gold
Those who read the morning capsule provided to the paying subscribers to The Arora Report already know the reason.  Here is an excerpt from the Morning Capsule:
German Confidence

Based on a survey from Munich based Ifo, German confidence hit the highest levels since 1991.  The consensus was for the index to fall 114.4 from prior reading of 114.6.  The index came at 115.1.  The higher the number, the higher the business confidence.

Gold And Silver Swept Down

Gold and silver were aggressively swept down on  German business confidence.

In a down sweep, an aggressive seller puts in an order to take out all resting buy orders way below the market.  In the case of gold, the seller swept all the way down to about $1236 starting from about $1256.

18,500 gold contracts were swept down on CME.  CME is the primary exchange where gold futures are traded in the United States.

Silver Not Spared

Silver was not spared. 5,500 silver contracts were also swept down.
A Special Note To New Subscribers
There is no free lunch.  To be successful, you need to put in some effort and you need an edge.  The Morning Capsule provides you the edge.
If you want to be successful at investing,  a  'must develop habit' is to regularly read the Morning Capsule.  We can tell you with a lot of confidence that you will not find an edge in the technical indicators that are widely sold to newbies.
The Right Instrument To Trade Gold
There is no right instrument to trade gold under all market conditions.  Market conditions change frequently.  There are times when it is better to trade  gold ETF GLD while there are times that it is better to trade silver ETF SLV. Also there are times when it is better to trade gold miners using ETFs GDX and GDXJ.
It all depends on how various instruments are positioned at  the time when the trade is taken.  For example, today if gold moves down $5, after commissions you would hardly make any money if you short sold ETF GLD.  However, if gold moves down $5 from here, you have a high probability of making 10 – 20% on DUST in a very short time.
The Advantage Of The Arora Report
The advantage of The Arora Report is that our algorithms closely track positioning of the various instruments and The Arora Report does all the work picking the right instrument for trading gold under given market conditions.  In investments nothing works all the time, but this process has made a lot of money for long-time subscribers to the Arora Report over the years.
For an average investor it is extremely difficult if not impossible to figure out the positioning on their own.  Positioning is one of the most closely guarded secrets of the Wall Street.  You cannot get this information for free on the internet.
Cue For Futures Traders
A large number of our subscribers trade futures.  Futures are especially suitable for international subscribers who do not have access to ETFs traded on the U. S. market.  Often subscribers are able to find equivalent ETFs in their home markets.
Futures are often traded with leverage and thus even a small move in gold can produce decent profits when futures are used.  Many of our international subscribers took the cue from The Arora Report call on gold miner ETF DUST and sold futures.
Caution
Futures are suitable only for those who have significant prior experience trading gold futures.  Those without significant prior experience and knowledge to manage the trade completely on their own, independent of The Arora Report, should not be tempted to use futures but stick to ETFs.  The risk of complete loss in futures is extremely high.
You are receiving less than 2% of the content from our paid services …TO RECEIVE REMAINING 98%, TAKE A FREE TRIAL TO PAID SERVICES.
Please click here to take advantage of a FREE  30 day trial.
Check out our enviable performance in both bull and bear markets.
FREE: SUBSCRIBE TO 'GENERATE WEALTH' NEWSLETTER