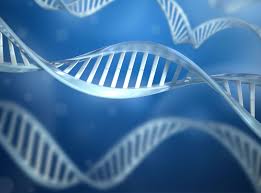 This post was just published on ZYX Buy Change Alert.
LABD is a triple leveraged inverse biotech ETF.  In plain English, this is a highly leveraged call on biotechs and pharmaceuticals going down if Trump decides to negotiate drug prices.
Due to the leveraged nature of LABD, the risk of loss is high and therefore it is suitable only for aggressive investors.  This is a short-term trade, not a long-term investment.
The new buy zone is $11 to $14.52.  Please be aware that this ETF can trade in a very wide range.  First target is $19.50 to $20.  The second target is $26. to $30.  Stop zone is $8.60 to $9.73.  In determining the quantity, please remember that it is triple leveraged.  The quantity used should be one-third of a normal position.  Consider not exceeding 20% of the full core position size but less if you do not want to take that much risk.
Trade Around Positions
Please be sure to study Trade Management Guidelines to learn about Trade Around Positions.  Trade Around Positions teach you techniques used by billionaires and hedge funds to grow richer.
Experienced traders may also consider small Trade Around Positions as very, very short-term trades in addition to the short-term trade. On any additional Trade Around Positions, consider stops of 3% to 7% based on technical and targets of 8% to 15%.
Caution: this is not suitable for conservative investors.  There are plenty of other positions for conservative investors in the portfolio and there will be plenty more at the earnings season progresses or if the market pulls back.
You are receiving less than 2% of the content from our paid services …TO RECEIVE REMAINING 98%, TAKE A FREE TRIAL TO PAID SERVICES.
Please click here to take advantage of a FREE  30 day trial.
Check out our enviable performance in both bull and bear markets.
FREE: SUBSCRIBE TO 'GENERATE WEALTH' NEWSLETTER