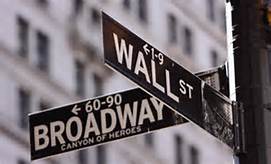 This post was just published on ZYX Buy Change Alert.
We came into the election heavy into financials.  Financials have been the best performing major sector since the election.  Here are updated target zones.  At this time, other zones are not being changed.  Those following 'The Good Way' and are not heavily into financials may consider lightly scaling in on any shallow pull back from here.
AIG   $85 to $95
BAC  $26 to $30
C   $75 to $80
ETFC  $48 to $56
HSBC  $48 to $52
JPM   $95 to $110
KEY  $24 to $29
MTU   $8.50 to $11
NMR  $9 to $11
SAN  First target $7 to $8.   Very long-term target is $16 to $18.
SCHW  $54 to $60.
You are receiving less than 2% of the content from our paid services …TO RECEIVE REMAINING 98%, TAKE A FREE TRIAL TO PAID SERVICES.
Please click here to take advantage of a FREE  30 day trial.
Check out our enviable performance in both bull and bear markets.
FREE: SUBSCRIBE TO 'GENERATE WEALTH' NEWSLETTER