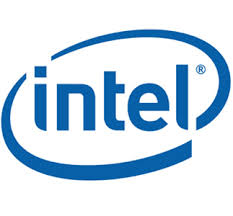 My take from yesterday's Intel INTC  Investor meeting is that a big shift in CPUs for Apple AAPL  iPhones and iPads may be ahead.
Apple does not buy the CPU chip for its mobile devices from vendors like Qualcomm QCOM  (QCOM)  and NVIDIA (NVDA) but designs its own CPU chip based on ARM architecture.  The architecture is provided by U.K.-based ARM Holdings (ARMH).
Traditionally, Apple has contracted with Samsung to manufacture CPU chips designed by Apple for mobile devices.  There has been increasing acrimony between the one time friends.
Apple and Samsung are the top two players in the world in the mobile market and compete intensely with one another.  In addition to the product and marketing wars, both companies have been waging an intense patent war in courtrooms across the globe.  For the foregoing reasons, there was speculation before the release of the latest flagship phone from Apple, iPhone 5S, that the new A7 CPU chip inside iPhone 5S would not be manufactured by Samsung.
Apple is very secretive about the subject and definitive information is hard to come by.  However, several tear downs of iPhone 5S have shown that the A7 chip has been manufactured by Samsung.
Why does Apple stick with Samsung?  Part of the answer lies in that there are only a limited number of companies across the world capable of manufacturing a complex chip such as A7.  The two most notable companies are Intel and Taiwan Semiconductor (TSM). Until recently, Intel manufactured only its own designs.  Now in a change of strategy, Intel is actively seeking business to manufacture chips that are not of its own design, but the design of others such as Apple….Read more at Forbes
FREE: SUBSCRIBE TO 'GENERATE WEALTH' NEWSLETTER